Wooden furniture and fixings are some of the most common things that we can get for our outdoor decor, but that also means they're exposed to quite some things that our indoor furnishings aren't. This is bad for a couple of reasons: wooden furniture is admittedly less durable than other materials like plastic or metal and can be prone to even more damage depending on the other factors.
So what can you do? There are a couple of ways that you can protect your furniture, and some of them are easier to acquire than you might think. All you need is a little research, some patience when it comes to application, and the presence of mind to maintain things, so the same problems don't crop up again.
Wrapping
One of the cheapest and easiest ways to outdoor-proof your furniture is to check for wraps that can suit it. This is easier to get for small fixtures than large ones (for example, vinyl wraps for corn hole boards) but you can DIY some of your wraps by buying in sheets and cutting them out to size.
The main advantage of using wraps is that they are some of the easiest fixes to apply while still being reliable — they aren't different than getting an oversized sticker for your stuff. Of course, it is vital that you get the right kind of wrap, as attaching an incompatible wrap can cause problems of its own.
Varnishing and treating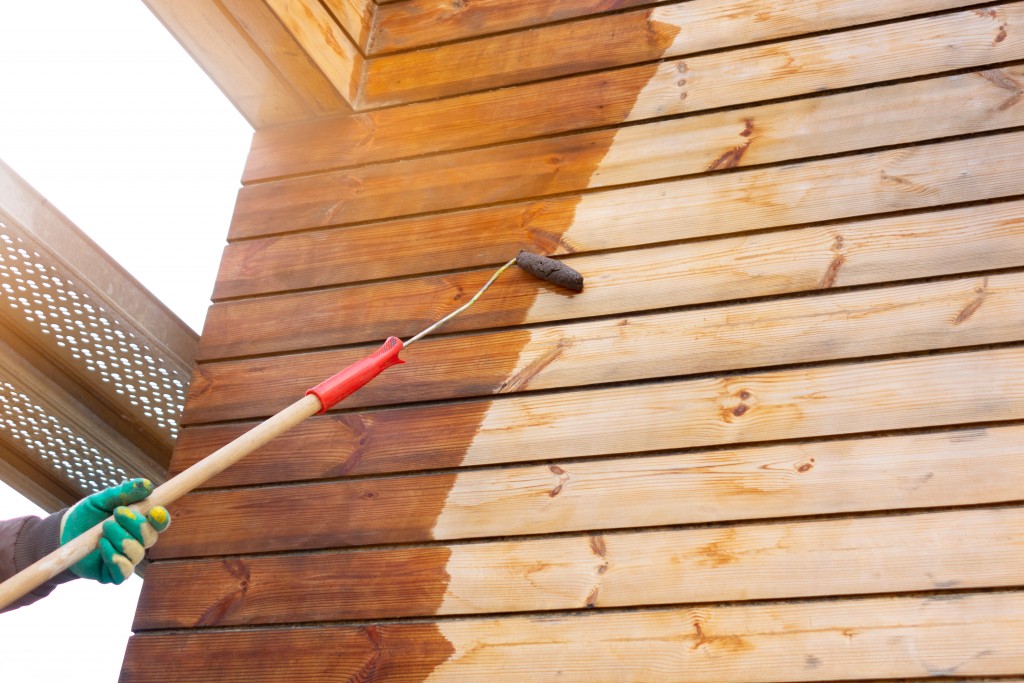 Another way you can outdoor-proof your wooden furnishings is to treat them with a spray or lacquer that can keep out water. This is especially important if you happen to live in a cold or humid area with lots of water moisture in the atmosphere since this can make your furnishings prone to water damage.
Varnishing and treating usually work best with raw wooden furniture — ones that haven't been painted over or decorated with another sort of cover. If you think you need to treat or varnish a piece like that, you'll need to either dissolve sand, or thin the outer covering (usually paint, but sometimes plastic) before you can properly apply the spray or treatment.
Cover or storage
Finally, covering or storing your wooden furnishings when not in use is one of the best — and free — ways you can protect them from the elements. If they're small enough or unused enough that you can reasonably store them, you absolutely should. In fact, even if they use the other methods we've outlined above, you should still store them when you can.
Not only does this allow you to save on space, but it minimizes the chance that outside elements will damage these furnishings. However, if they prove too heavy or cumbersome to store, you'll either need to find a sheet or water-treated covering for them (much like the ones you can find for cars) or move them into a somewhat sheltered structure (like a pagoda or a driveway.)
Wooden furnishings do take some care to last long, but it's an investment that can pay off with time. Whether its something big like a couch or something small like a game piece, taking care of these wooden fixtures is a reward in itself.