Golf is an attractive sport because it is a challenging and fun game that people of all ages can enjoy. Golf also offers several benefits, including:
Opportunity for socialization: Golf provides an excellent opportunity for socialization, as you can play it with friends or family.
Physical activity: Golf is an excellent exercise method, requiring players to walk long distances and use different muscles.
Mental stimulation: Golf is a mentally stimulating sport that can help improve focus and problem-solving skills.
Stress relief: Golf can be a great way to relieve stress after a long day at work.
There is nothing wrong with trying the sport. Who knows? You might fall in love with its benefits. However, golfing as a hobby can be a costly affair. The initial investment in equipment, golf lessons, and membership fees can be high. Therefore, it is essential to do your research before making any decisions.
This guide will help you understand the different aspects of investing in golf to make an informed decision.
Golfing Equipment
When golf is your habitual sport, it's essential to invest in the right equipment. Golf clubs, golf balls, and other gear can be expensive, but they are worth the investment. Golf clubs often go for several hundred dollars, while golf balls can cost around $100 per dozen.
Good quality golf clubs can make a big difference in your game. They can help you hit the ball farther and more accurately. The same applies to golf balls, which could also make a big difference. Choosing the correct type of ball can help you score lower and have more fun on the course.
Other gear, such as golf tees, gloves, and sunglasses, can also improve your game. They come in various prices, but they might not be as expensive as the golf club. Make sure to research what equipment will work best for you and invest in the best quality products you can afford. It will help you get the most out of your golfing experience.
You might also consider purchasing an affordable electric golf cart if you have enough budget. The vehicle will help you transport your clubs and gear around the course. It will also save you the energy to focus on your game.
Golf Lessons
If you are new to golf, it is essential to take some lessons from a professional golf instructor. The cost of these lessons varies depending on the length and frequency. However, they are an excellent investment, as they can improve your game significantly.
Private golf lessons are more expensive than group lessons. However, they offer several benefits, such as:
You will receive one-on-one attention from the instructor.
You can customize the study according to your level and needs.
You can schedule the lesson at a time that is convenient for you.
Group golf lessons are a good option if you are on a budget. The cost is lower, and you can still receive quality instruction from a professional instructor. However, playing the game yourself is also possible, allowing you to avoid spending on training. Many online video guides are available to help you practice your swing and save money for games or tournaments with friends.
Membership Fees
Many people invest in golf memberships to get access to exclusive golf courses. These memberships often come with several benefits, such as:
Discounts on green fees
Complimentary rounds of golf
Access to private clubs
Exclusive events and tournaments
Member-only discounts on golf gear and merchandise
The cost of a golf membership varies depending on the type of club and the location. It is essential to research different clubs before making a decision. Some clubs might require an initiation fee, while others have monthly or annual dues.
Be sure to consider the benefits of each club before making a decision. It is also essential to factor in the cost of green fees, as they can add up quickly.
Tournaments and Events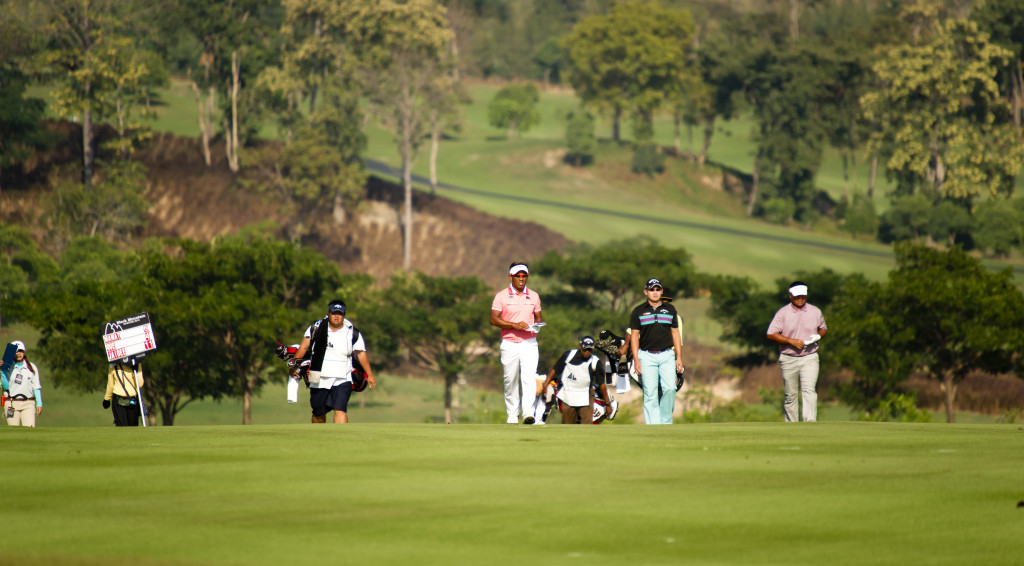 Golf tournaments and events are a great way to meet new people and improve your game. They can be expensive, but they are worth the investment. Tournaments usually have entry fees, which go towards the prize pool. Events might also have an entry fee, but they often include other costs, such as food and drink.
When choosing a tournament or event, be sure to consider the level of competition. You want to find an event that is challenging enough to help you improve your game but not so difficult that you become discouraged.
You should also consider the location. Some events might be local, while others might be out of state. If you are traveling to an event, you will need to factor in the cost of travel and lodging.
Conclusion
Golf is a beautiful game for people of all ages and skill levels. However, it is essential to remember that it is also an investment. Golf can be expensive, but it is worthwhile. Once you have these, you can focus solely on your improvement in the sport.