Recently, Will Smith debuted his new original docuseries for the social media site YouTube called "The Best Shape of My Life."
The rapper-turned-actor announced on his Instagram account on May 4, 2021, that he will be embarking on a 20-week fitness journey. Simultaneously, he will also be writing his autobiography.
Lofty goals for regular folks. But then again, Will Smith is Will Smith. The first rapper—alongside Jeff Townes, a.k.a. DJ Jazzy Jeff—to ever win a Grammy Award, two-time Academy Award nominee, and one of the biggest and most accomplished movie stars ever to walk the planet.
The Fresh Prince of Bel-Air, who has admitted on-cam that he is embarrassed about being in the worst shape of his life, is not human after all. Discounting his thin and lanky debut as a rapper and TV star, Smith has always been in great shape throughout his career. Many know him to be a relentless go-get-it attitude that is the product of being raised in a military household run by his Air Force father.
The Best Shape of My Life
Before the COVID-19 pandemic began, Smith was in the midst of production for a biopic about Richard Williams, father of tennis superstars Serena and Venus. The role required him to put on a few extra pounds and lose some muscles, so he did.
Then COVID-19 happened. And the then out-of-shape Prince of Bel-Air started to let go even more and weighed 226 pounds—the heaviest he's ever been—by December 2020. He decided to get back in shape and recover the former glorious body of his youth. He took to Instagram, made it official, and announced that he would be taking on a 20-week challenge to lose 20 pounds. The entire process will be documented by a film crew and produced into a YouTube original docuseries entitled "The Best Shape of My Life." The show debuted on November 8, 2021, and is on its fifth episode at the time of writing.
Missing the Mark
With five episodes in, the series is not turning out to be what one would have expected. When the teaser trailer dropped, Smith appeared proudly, displaying his dad bod. Will Smith then sparked a movement on social media where men followed suit, and netizens applauded his brave move. Of course, there were a few hecklers here and there. Still, generally, the concept was well-received and anticipated to be an inspiring series for anyone wanting to get in the best shape of their lives.
Many were not prepared for the direction the series has taken so far. Where one would think that it would be a documentary about Smith going to some of his personal training gyms and getting the work done to shave off some excess flab, it's turning out to be a therapeutic and self-liberating experience.
His goals of losing 20 pounds in 20 weeks and writing and finishing his memoir took their toll on him when the fifth episode rolled out. It's hard enough to set physical goals, especially if you're trying to lose weight. But add to that, the stress of looking back and dealing with past pains and traumas of his life can be pretty disturbing.
Throwing in the Towel?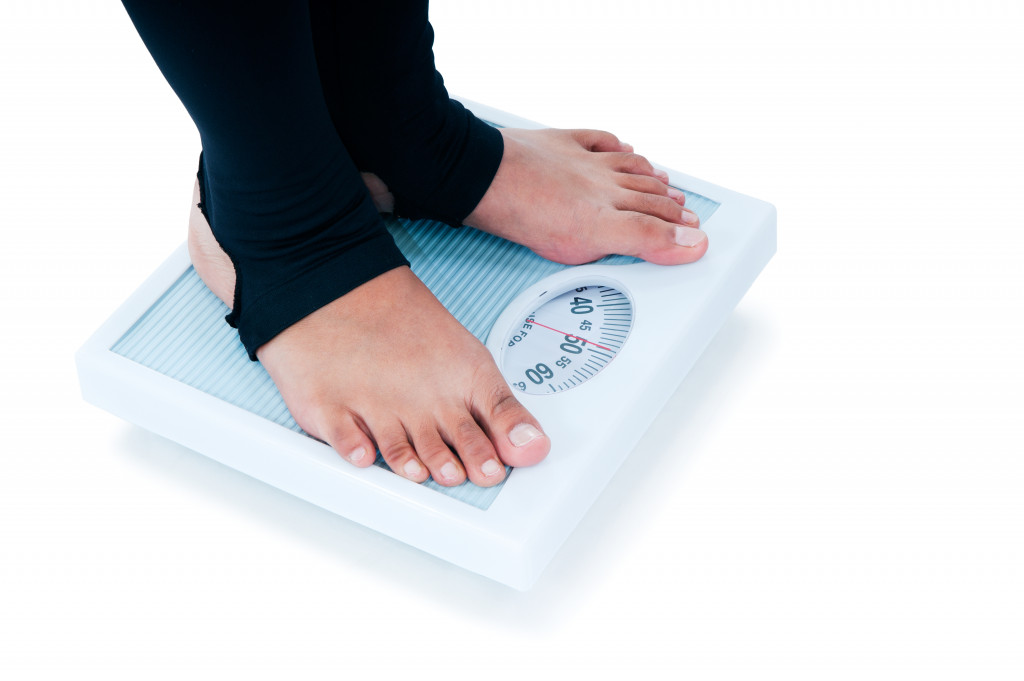 Between the physical fatigue and emotional exhaustion, Smith has decided to quit and walk away from the project three quarters into the challenge. The legend is no more. Muhammad Ali threw in the towel. The man in black neurolized himself and walked away as if nothing had happened.
He was physically spent as he has successfully brought his weight down to 205 pounds with almost five weeks left. One might think he was making significant progress and can meet his goal at the rate that he's going.
But all the stress that pushed him to his limits was bound to make him snap at one point, and we saw that in the recent episode. More than reaching his fitness goals, what made things worse for him was revisiting the pains of his past, how he used entertainment and humor to build a facade to hide his true self.
A Focus on Authenticity
And while many people think that quitting the show is one of the very few failures he has had in his life, Smith's psychologist Dr. Ramani Durvasula believes it is a breakthrough of sorts for him. He dropped his people-pleasing persona for once in his life and finally chose his mental health over what everyone will think.
Smith did not quit the show as it is now available for everyone to watch on YouTube. He walked away from doing the show for the sake of performance. The actor said that working on the show "The Best Shape of His Life" prevents him from being in the best shape of his life, which is an irony of sorts. While he may seem like he is in excellent physical condition considering his age, his mental health deteriorated, and he fell apart at the seams. From hereon, he claimed, it will no longer be about performance but authenticity.
Many can't wait to see how the show will wrap up. The show has been engaging from the very beginning and keeps many people wanting more with each cliffhanger ending. It is a heartwarming, tear-jerking, thought-provoking show that audiences will find themselves looking inwardly and thinking introspectively at how they're doing so far in life. While physical fitness goals are important, one should never compromise and sacrifice mental health to achieve goals.