Golf is a sport that has been played for centuries. It requires patience, focus, and skill to master the game. It is an activity they enjoy on the weekends or after work with friends for many people. However, it becomes more than just a recreational pastime; it becomes their profession.
Golfers are often rewarded handsomely for winning these events as prize money can be pretty substantial depending on how prestigious or high-profile the tournament is. That's why many want to make a career out of this sport. Here are some tips for becoming a professional golfer if you're one of them.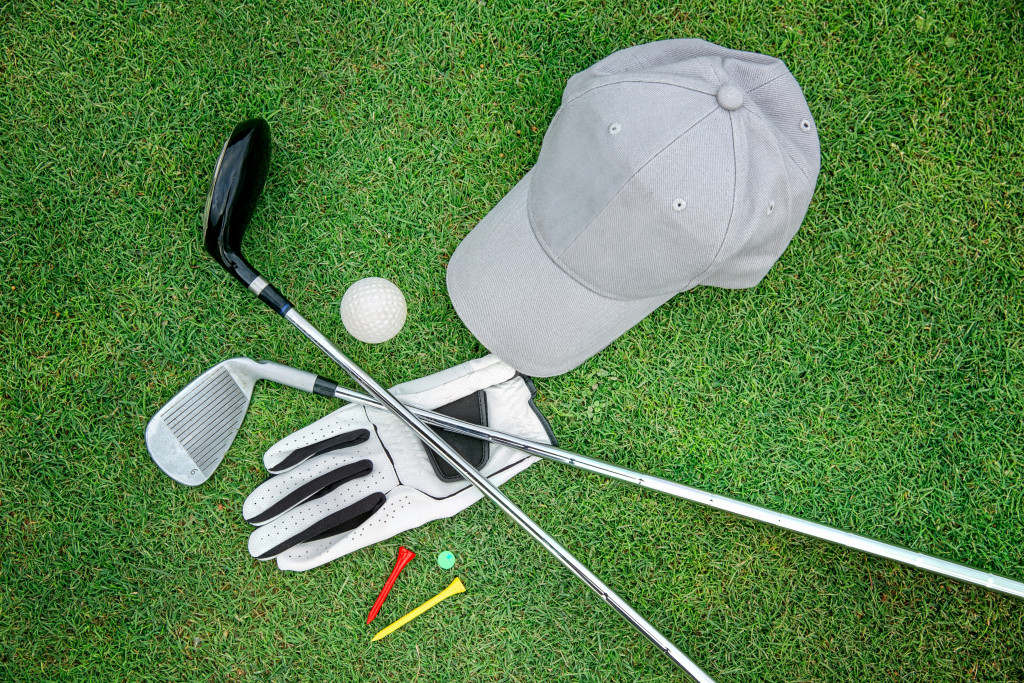 Be Educated About The Game Of Golf
Understanding how the game of golf works and being knowledgeable about other great players can be an excellent starting point. It's best to begin by watching as many televised tournaments as possible and reading magazine articles about different players in the industry.
As you develop your talents, seek out those who have been successful in the sport and ask them how they could do it. They may provide valuable advice that you can incorporate into your own game.
Participate In Local Games As Often As Possible
Playing as often as possible helps you learn more about your strengths and weaknesses as a golfer. It lets you get an idea of how your game measures up against other players. You might even get the opportunity to play in local events if you are good enough.
Tournaments are also a great chance to learn more about your competitors and their techniques. Who knows, you might pick up on these strategies and use them yourself. More so, ensure to keep track of your progress and areas that you need to improve on.
Make the Effort of Practicing Religiously
If you want to make a career out of the sport, you need to practice as much as possible. Doing so will help you gain more skills and prepare for competitive events.
A professional golfer will spend hours practicing at an indoor driving range and putting greens to perfect their technique before stepping onto the course to compete against other professionals in tournaments throughout the year.
In doing this, though, do not neglect your other responsibilities. It is also vital to balance practice, work, school, family, and friends.
Improve Your Skill Level With A Personal Coach Or Instructor
As your career takes off, seek a private instructor who can help you improve your shots, refine your swing, and strengthen your mental game. You can also hire a physical trainer who can help you become stronger and fitter so that you can play better in the long term.
If you're starting, seek out an instructor who has experience with novice players and is willing to teach you everything they know about the sport of golf. More so, ensure that your coach is willing to teach you the correct fundamentals of playing golf.
Start Playing On The Professional Level
Once you have developed a solid skillset and become very good at the game, the next step would be to play against other professionals on the professional level. You will need to show your talent in local events so that top-level tournament directors can notice you and give you a chance to prove yourself.
Playing well against other professionals will show that you have the skills and experience necessary to compete with players at a professional level. It also shows how much passion and dedication you have for this sport because only those who genuinely love the game will work hard enough to get noticed by top-level directors.
Use Prize Money To Fund Your Career
If you start winning local tournaments and steadily raking in prize money, it shouldn't take long before you can begin to fund your career out of the funds that you've earned from playing golf.
However, make sure to do proper research about how much money you need to support your golfing career before deciding to go the route of prize money funding. It is crucial to understand how much money you will need and budget accordingly.
Keep Your Head Down And Aim To Win
When playing on the professional stage, it is essential not to let others distract you from your game. It is not about showing off for the crowd but rather playing with focus and keeping your head down to make sure that you stay on track to reach your goals.
Becoming a professional golfer is not an easy task. It requires a lot of hard work, dedication, and passion for the game. However, if you are willing to put in the effort, you can reach your dreams and make a career playing golf.