Home sports courts foster passion, improve skills, and provide opportunities for family bonding and physical activity.
Consider purpose, space, location, and budget before building your home sports court.
Specific court considerations include type, dimensions, materials, surface, and safety measures.
Different sports courts require unique construction dimensions and surfaces; contractors specialize in these differences.
The choice of contractor significantly influences home sports court quality, functionality, and adherence to professional standards.
There's no denying the sports fever that's been circulating for generations. You have one sport you're passionate about, football to basketball, tennis to volleyball. What if there was a way to recreate that passion in the comfort of your own home and still have the same intensity as a stadium game? That's where home sports courts come in.
A home sports court is not only a great way to practice your skills but also an excellent way to bond with friends and family and stay physically active. However, starting this journey requires careful planning and considerations to make the perfect home sports court blueprint come to life.
This guide will help you navigate the blueprint of your home sports court and create the ultimate sports court for you and your family.
Embarking on Your Sports Court Journey
It all starts with an idea. Before diving into construction, list why building a home sports court is important. Here's how you can knit together all these elements to create your ideal home sports court:
The Vision and Purpose Behind Your Home Sports Court
Once you know why you want a sports court, it's time to identify the kind of sports court best suits you. Do you want a multi-court set-up or a single sports court? Do you want a court surrounding a swimming pool? It's important to envision the purpose of your sports court before moving on to the next stage.
Assessing Available Space and Location
Consider location, available space, and environmental factors when building a home sports court. Talk to a professional for guidance on maximizing space and enhancing your property's beauty.
Setting Budget and Resource Parameters
Knowing your budget is crucial for home improvement projects. It helps narrow options, prevents overspending, and determines affordable materials and features. Consider long-term expenses like maintenance and repair costs.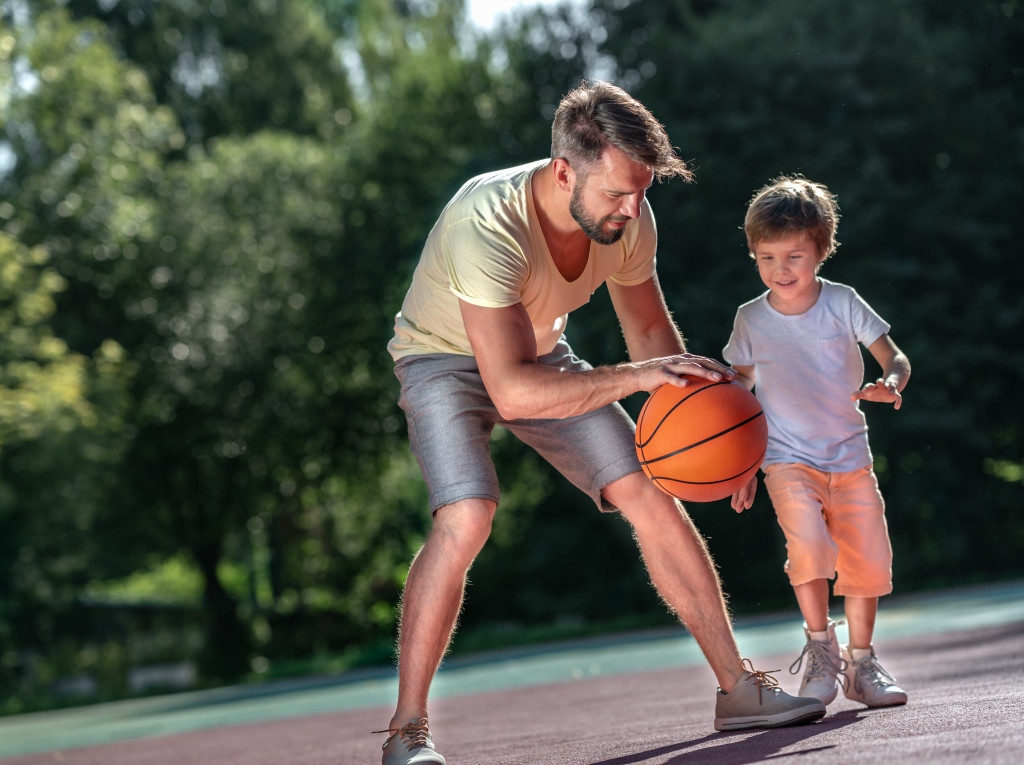 Designing Your Home Sports Court Blueprint
Here's how you can move beyond the planning phase and start designing the blueprint of your dream home sports court, focusing on choosing the correct sports court flooring, selecting suitable equipment and amenities, and considering safety measures:
Selecting the Ideal Sports Court Type
There's a wide range of sports court options, each with unique features and benefits. Determine the sports you plan to play on your court and select the best type that matches your needs. You can choose a basketball court, tennis court, volleyball court, and many more.
Customizing Court Dimensions and Layout
The layout of your sports court depends on factors like available space and type. By consulting with your contractor, ensure the court meets industry standards and suits your needs.
Material Selection and Surface Considerations
The material used in constructing your sports court must be durable enough to withstand heavy usage and harsh weather conditions. The surface must provide sufficient grip, flexibility, and shock absorption from asphalt to concrete.
Specific Contractors for Different Sports Courts
Now that you have covered the basics of home sports court design and construction, delve deeper into each component necessary for building your dream sports court. Here's how to identify the right contractor, select the perfect sports court flooring, and understand the importance of regular maintenance for your home sports court.
Basketball Court Contractors
Basketball court contractors know the specifics of an ideal court, including measurements and surface for optimum bounce. Their expertise guarantees a professional home basketball court.
Volleyball Court Contractors
Similarly, volleyball court contractors are well-versed in the requirements of a stellar volleyball court. Factors such as net height, court dimensions, and surface material are crucial to creating a court that enhances your volleyball experience.
Pickleball Court Contractors
Pickleball courts are smaller than most sports courts, requiring unique construction considerations. Seeking a certified pickleball court contractor will ensure the court is designed with the proper dimensions and surface type to facilitate the best pickleball playing experience.
Badminton Court Contractors
Badminton court contractors know what makes a quality court: dimensions, surface, and net type. Their expertise ensures your home court meets professional standards.
Remember, choosing a specialized contractor can significantly influence the quality and functionality of your home sports court. These professionals bring the expertise and understanding necessary to build a court that meets your requirements and exceeds your expectations.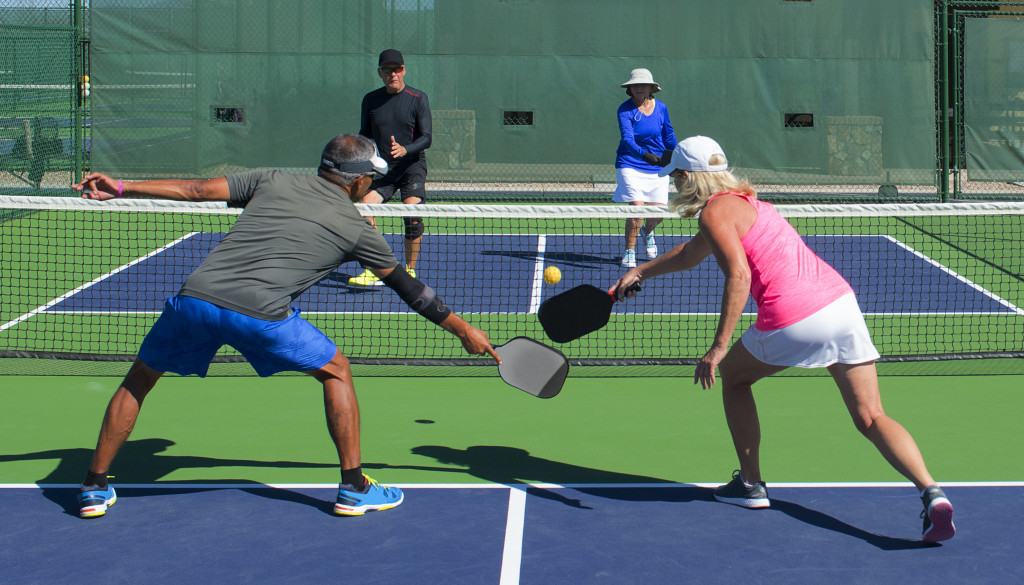 Building your own sports court is an exciting endeavor that requires careful planning. Each stage is vital in constructing the perfect sports playground, from purpose and vision to space and budget. Court type, dimensions, layout, and materials dictate longevity and utility.
Choosing the right contractor ensures your vision becomes a reality, providing endless hours of physical activity and enjoyment. Whether basketball, volleyball, pickleball, or badminton, your home sports court will testify to your passion for sports and a stellar addition to your property.